At this moment the beta forecast had to many misses so i removed the link on the forecast page.
This is the comparison from last week.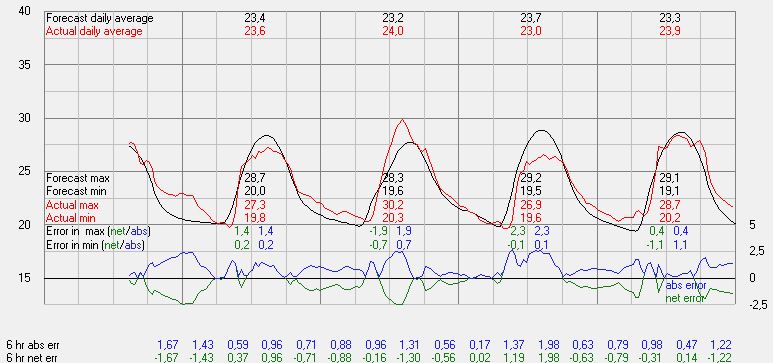 The biggest mis was 1,98 pretty good, made some more customization especially on Seawater temp the normal forecast is 22c but for Calpe 26c is more appropriate.
This an example for the current corrections of the Temp en Humidity forecast. 21-9-2019. I will update this weekly with the corrections made to improve the forecast even more.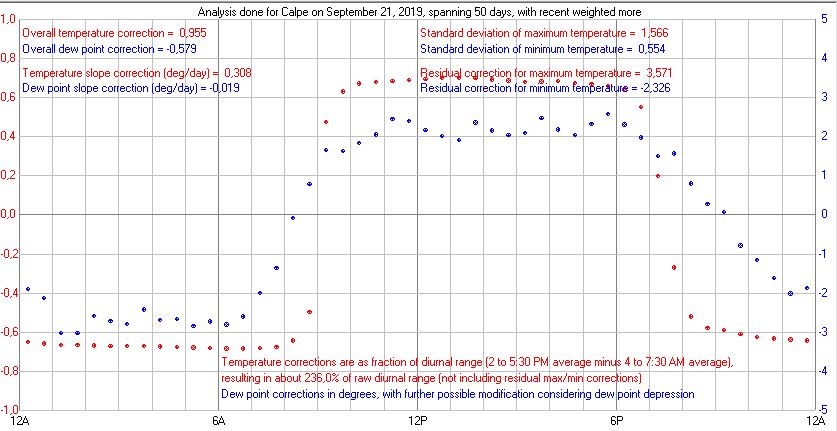 This forecast is Learning from the Past.
Beta, when this outperforms the normal forecast this forecast wil replace the current one.